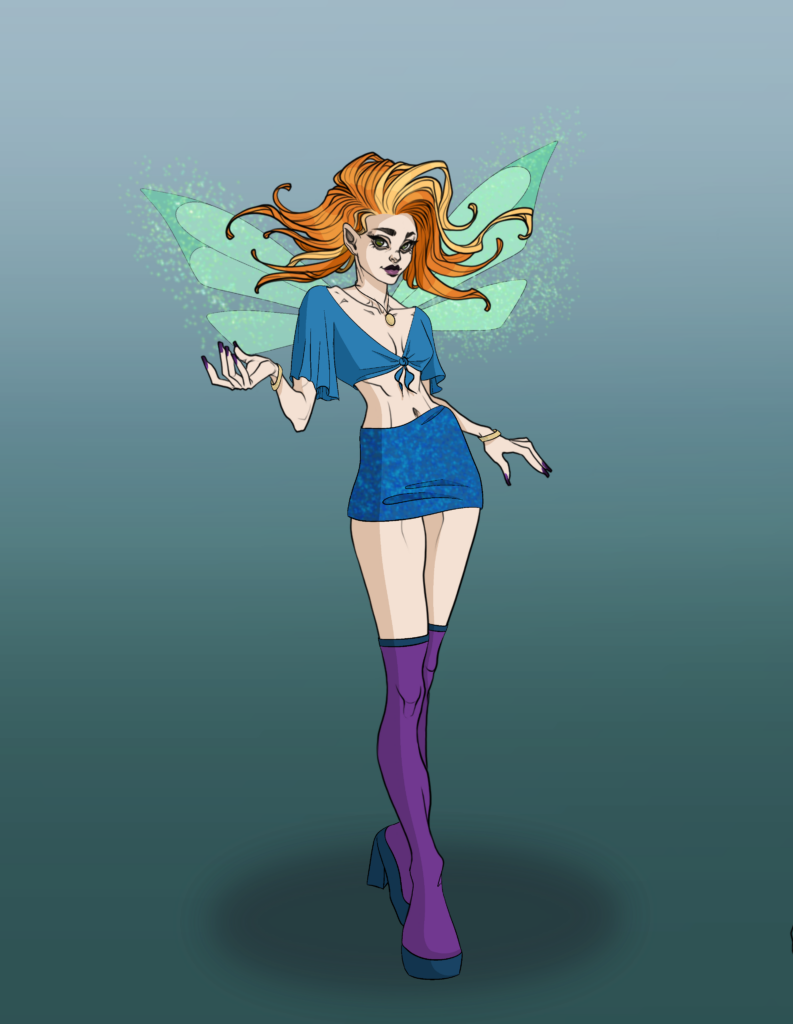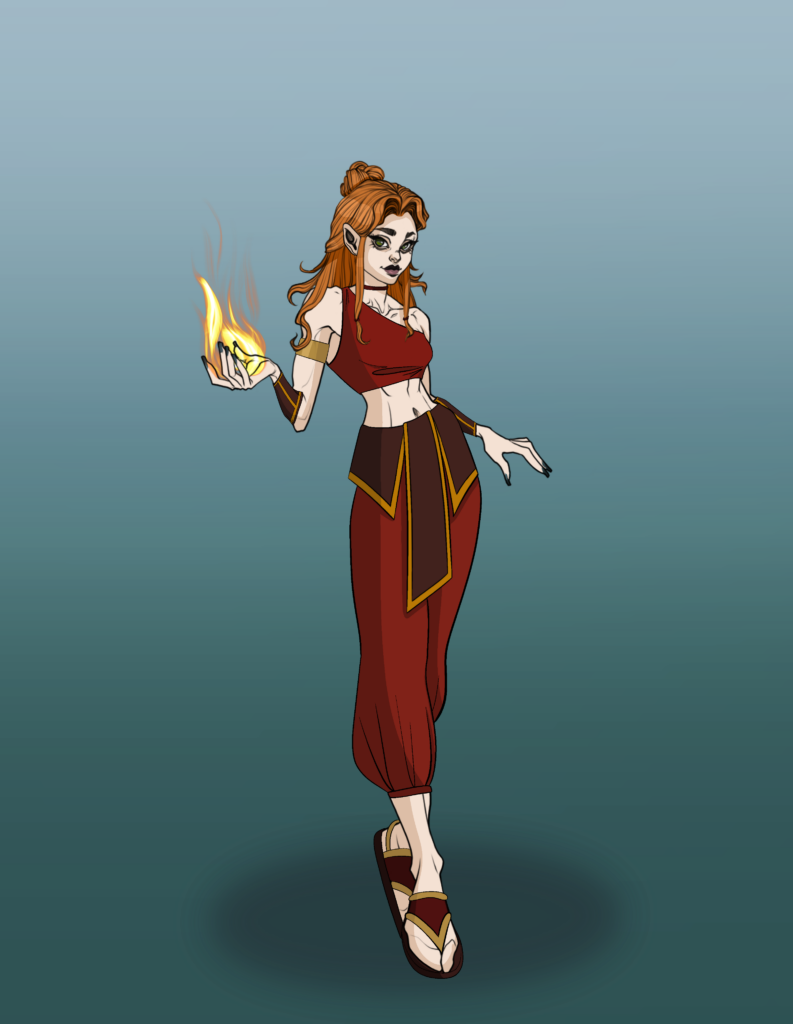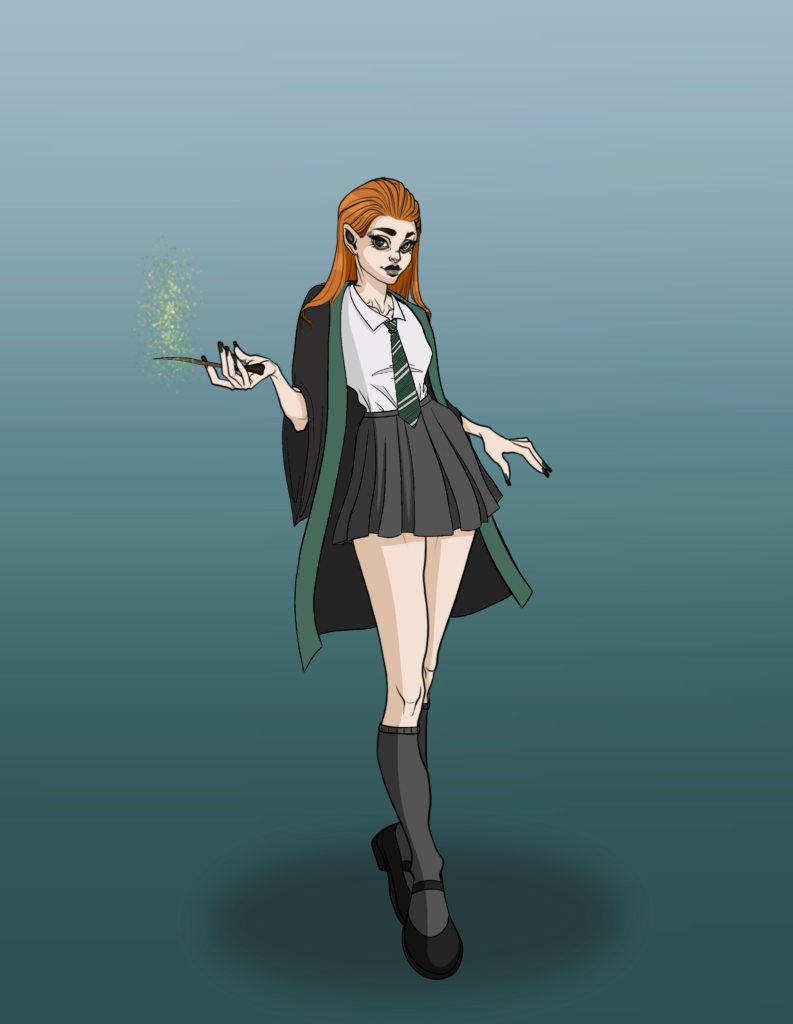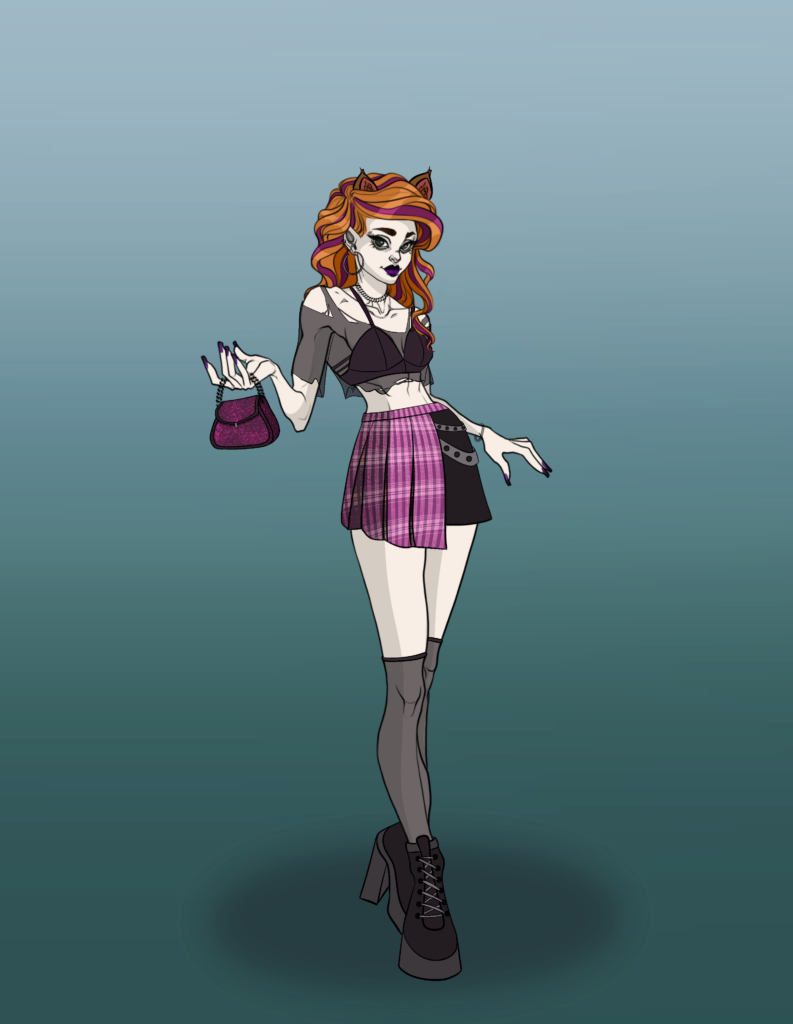 A while ago there was a trend going around on Social Media that challenged artists to draw themselves in different universes. When I decided to take part in that challenges, I chose four universes where I specifically liked the outfit choices of the franchise.
Obviously I didn't exactly drew myself but rather a character that has similar features like me. For example the ginger hair and green eyes. I adapted each version with personal features or preferences to make them feel more like myself instead of actually turning myself into them.
The Winx Club
I always adored the outfits in the animated series and the whole fairy theme. I decided to go with blue tones since blue is my favorite color and create wings similar to the shows main character "Bloom" who is also a ginger girl. I also added the iconic over-knee boots most fairy characters are seen wearing and lighter hair strands in the front in honor of my favorite character "Flora". The last step was of course: glitter. A lot of it.
Avatar: The last Airbender
Another animated series that sparked my interest when I was a child. For this drawing I had to decide which nation I wanted to use. (The characters are separated into four nations, Water Tribe, Earth Kingdom, Fire Nation, and Air Nomads, based on their ability to control elements) I always admired the determination and power of the Fire Nation and related to some of their characters, which is why I chose an outfit resembling their wardrobe.
Harry Potter
The Harry Potter franchise is one I hopefully won't have to explain too much. The four houses the character can be sorted in are Gryffindor, Hufflepuff, Ravenclaw and Slytherin. Each house has a significant color: Red, yellow, blue and green. I already knew I was a Slytherin, so the choice was pretty easy for this particular design. I still tried to create a hairstyle that would feel fitting for this universe.
Monster High
Initially Monster High was known for their unique dolls but soon there was a series created around them. The name already foreshadows a lot you should know: Different types of monsters going to High School. This design was a bit more challenging for me because I couldn't decide which kind of monster I should choose but in the end I tried to just go with what came to my mind and created something new. I added the cat ears based on the "Werecat" characters in honor of my love for cats and used colored hair strands which are seen in a lot of designs for the other characters.
Pose credits to https://www.deviantart.com/anastasia-berry