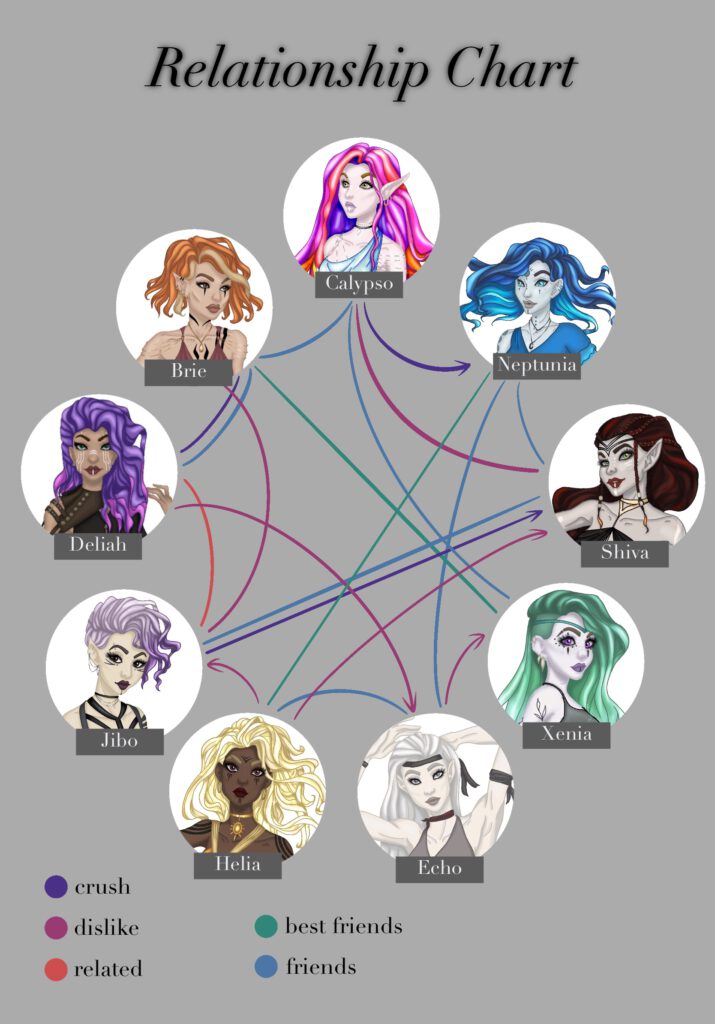 This relationship chart gives you a quick overview regarding the different kinds of connections my OC's have to one another.
Lines with an arrow in one direction indicate that the feeling isn't mutual.
Characters who aren't connected have a neutral association to and of each other, are unsure what to think of the other person or don't know each other good enough to really have an opinion.
Based on the character traits of each OC, they will treat others differently/act differently around each other. In particular when it comes to people they don't know very well. Some will appear friendly while others won't even care about them.
You can check out the character sheets of each individual on their own post to learn more about their behaviour and personality!
This chart portrays the current state of each relationship, which means, that some of them could change eventually.
Pose credits to https://www.deviantart.com/anastasia-berry